BENEFITS
Increase efficiency by passing the AQL first time

Monitor recurring defects

Increase your OEE
Teonys is the first smart machine for removing recurring defects. It can sort 100% of your tablet or capsule production for specific recurring defects. With one camera, Teonys is a user-friendly system that can resolve most standard product-quality issues in your tablet or capsule packaging lines.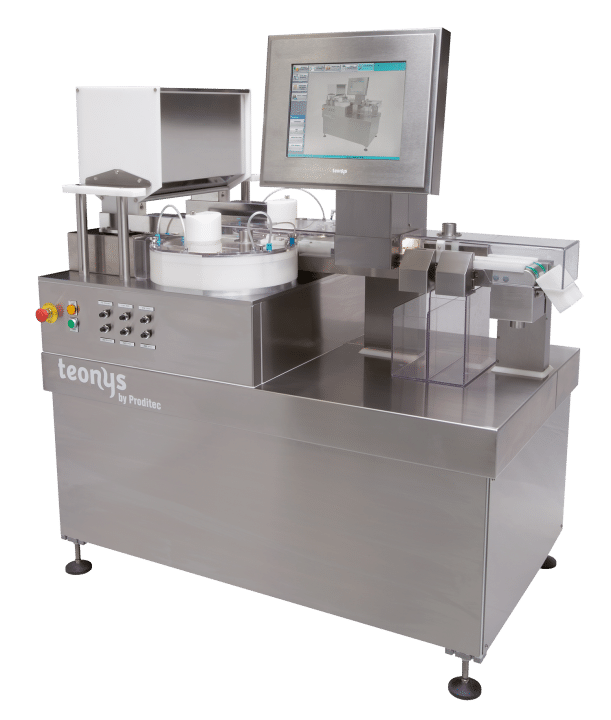 FEATURES
Sorts tablets OR capsules
High accuracy for specific defects
High autonomy to set up a new product
High integration capabilities due to small footprint
Want to know more about our products? Download our technical brochure.